Rosso Instant! Coffee / Variety Pack
Regular price

$0.00

Sale price

$83.00
Rosso Staple coffees are now available in an Instant! 
We've carefully chosen four of our Staple coffees, which we roasted, then freeze-dried to transition them to Instant! This process preserves their flavour quality, ensuring you can take your favourite specialty coffee on the go—anywhere!
Perfect for travelling, camping, or simply to have available when you need a specialty coffee... and quickly!
Each box contains six eco-friendly Biotre packets.
Our recipe recommendation is 1 packet to 10-12 oz of water.
Turning Point: This is our best selling coffee, that we lovingly refer to as our comfort blend. Delivering tasting notes that are chocolatey, nutty, and smooth, this coffee sees a little more development in the roaster to minimize the acidity. (Filter & Espresso) 
Basecamp: This blend is our classic darker roast, which achieves full development in the roaster. Dark chocolate and molasses notes are present in the cup, delivering a rich body and no acidity. (Filter & Espresso)
Day Tripper: The newest blend to join our Staples collection! This fun, light, and bright coffee delivers tasting notes of juicy fruits and sweet honey, reminding us of a sunny field trip with a juice box in hand. This blend delivers a finished cup with higher acidity and sweetness. (Filter)
Decaf (but you can't tell): Our signature Decaf is processed through the Swiss Water Decaf plant in Vancouver, BC. This process is a chemical free, pure water process to remove caffeine while minimizing the impact on the coffee's native flavours, resulting in a 99.9% decaffeinated coffee! Delivering tasting notes of milk chocolate and raisin with a mild sweetness, you would never know it was decaf, if the bag didn't tell you. (Filter & Espresso)
Shipping

Once your order is received, it will be processed and shipped in 1-3 days.

Free delivery in Calgary for orders over $20. (in city limits)
Free delivery across Canada & the US for orders over $75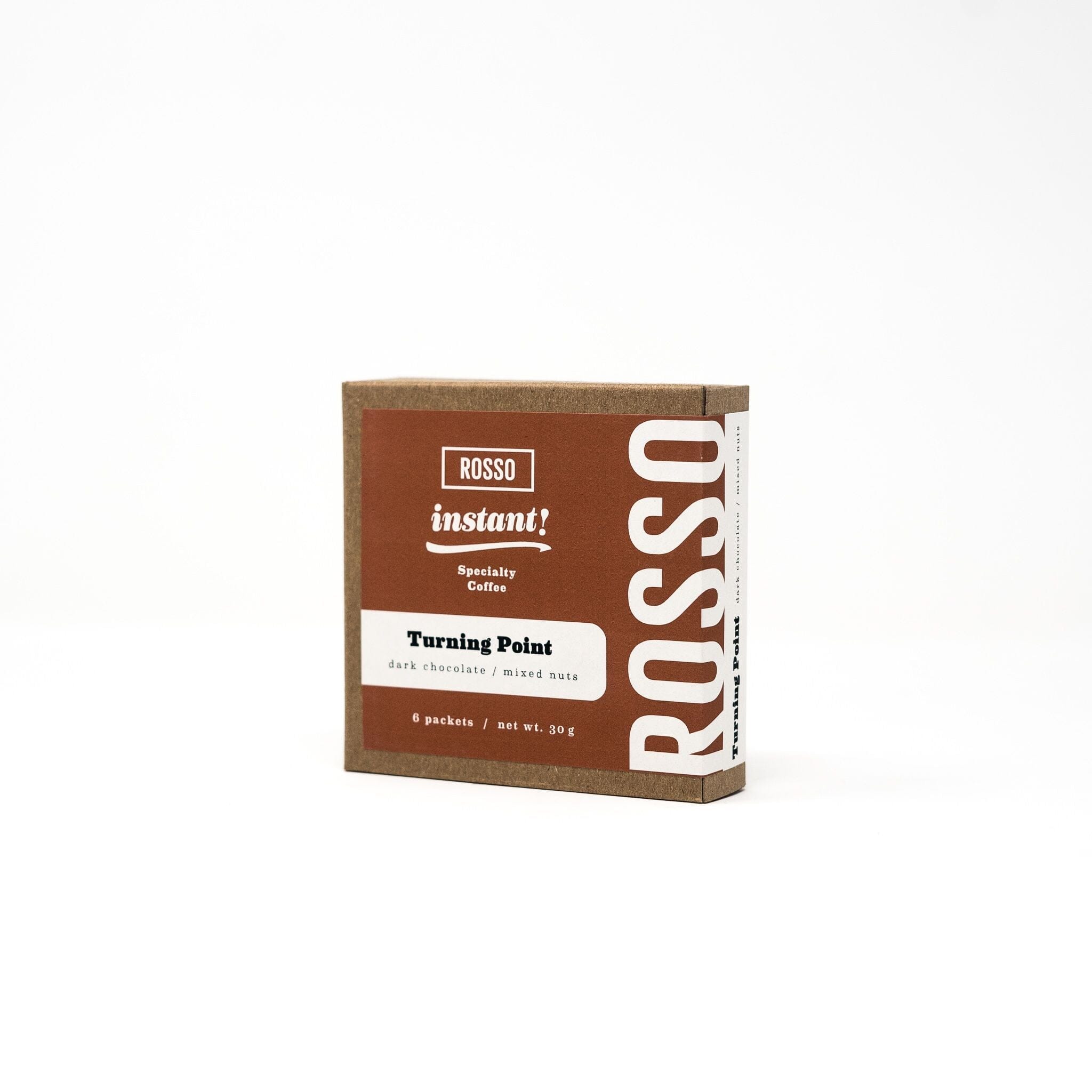 Close to fresh!
Obviously, it's not as good as the fresh stuff, but Turning Point especially still has that same flavour even if it is a bit muted/stale tasting. Far and away the best instant coffee I've had and will be a staple during all future camping trips!!
We bought it for camping.
We bought it for camping. Such a good morning treat to wake up to good coffee without the grounds yo deal with.
Great camping essential
The taste is delicious and it all dissolves nicely in boiled water. Awesome product!
Amazing for travel
I picked up basecamp to bring on a trip and it is now a staple travel companion for new locations with unknown coffee options. It is also and AMAZING addition to chocolate cake.
Biotre bags are made 100% from plant based material.
Both the manufacturing and disposing process is better for the environment.
Composting Biotrē Bags
You can compost the outer lining in a healthy home compost, which will break down within 12 weeks.