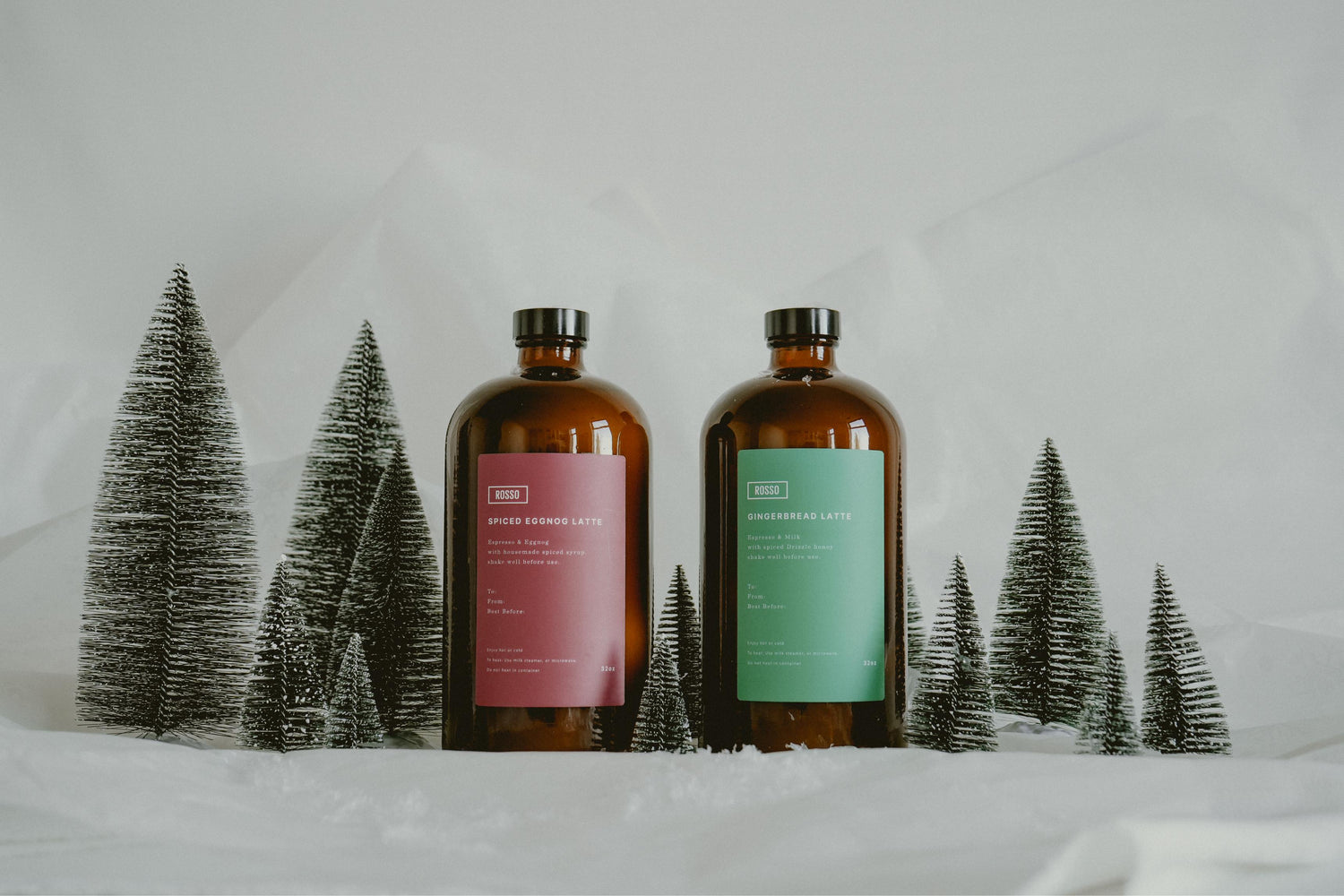 Rosso Holiday Growlers
Spread the holiday cheer with Rosso's signature 32 oz Eggnog and Gingerbread Latte Growlers – the perfect gift to share and sip this December!
Grab a Growler
Our Core Lineup / Here Year Round
Defect Free

We meticulously sort both our green coffee and freshly roasted beans, diligently eliminating any flaws, defects and quakers. This process ensures that every sip delivers unparalleled quality and an extraordinary coffee experience.

Proudly BCorp. Certified

As a proud B Corp. certified company, we are driven by a deep-rooted commitment to sustainable practices. From responsibly sourcing our coffee beans to minimizing our environmental impact, we strive to make a positive impact.

Flawless Cup, Everytime

Coffee, with its intricate process, demands precision and consistency. We have meticulously honed every step of our process, to ensure that you enjoy a consistently exceptional cup of coffee, every single time.
Single-Origin / Here Until They're Not
We have a Breville Oracle and have been very happy with the Two Wheel for our morning Americano & Latte. Rosso has become our go-to roaster and Two Wheel is our favourite bean.

Lorena W.
Kilimbi reminds me of Hti Ta Maung, one of my favorites. Sweet with body. Yum!

Aaron
The Rosso Creamy Earl Grey Tea is my absolute favourite. I have tasted many fine teas from around the world and this is the best. A beautiful blend. I look forward to my cup every morning. I always get the loose leaf in the 500 Gm package and make up my own bags.

Victoria T.
I use instant coffee when I'm camping and have had a really hard time finding a good one. This one is the best one I've tried yet. Still not as good as freshly ground and made at home but doesn't taste stale or bitter.

Katherine G.
Turning Point is an outstanding daily espresso blend that delivers in any situation - from shots to Americanos to cortados and other milk blends, it's always tasty!

Sean B.
LIMITED RELEASE
WORLD TOUR
Until now, these exceptional coffees were the exclusive domain of in-person events. But we believe in sharing the extraordinary. Now, you can savour these limited releases from the comfort of your home.
SHOP NOW
Turning Point—Medium Roast
The same roast you know and love — available in whole bean, capsules & instant, no matter what suits your lifestyle.
Shop Turning Point
SPECIALTY COFFEE ROASTED DAILY IN CALGARY ALBERTA