Drizzle Honey
Regular price

Sale price

$19.00
Drizzle Honey is raw, unheated honey that supports Canadian beekeepers. Healthy enzymes, vitamins and minerals are plentiful and you'll get more natural flavour from spring pollen and nectar.

For our fan favourite cafe beverage, the Sweet Latte, we add Drizzle White Honey to espresso and mix with silky textured steamed milk.
*Cinnamon Honey is available for a limited time only!*
Shipping

Once your order is received, it will be processed and shipped in 1-3 days.

Free delivery in Calgary for orders over $20. (in city limits)
Free delivery across Canada & the US for orders over $75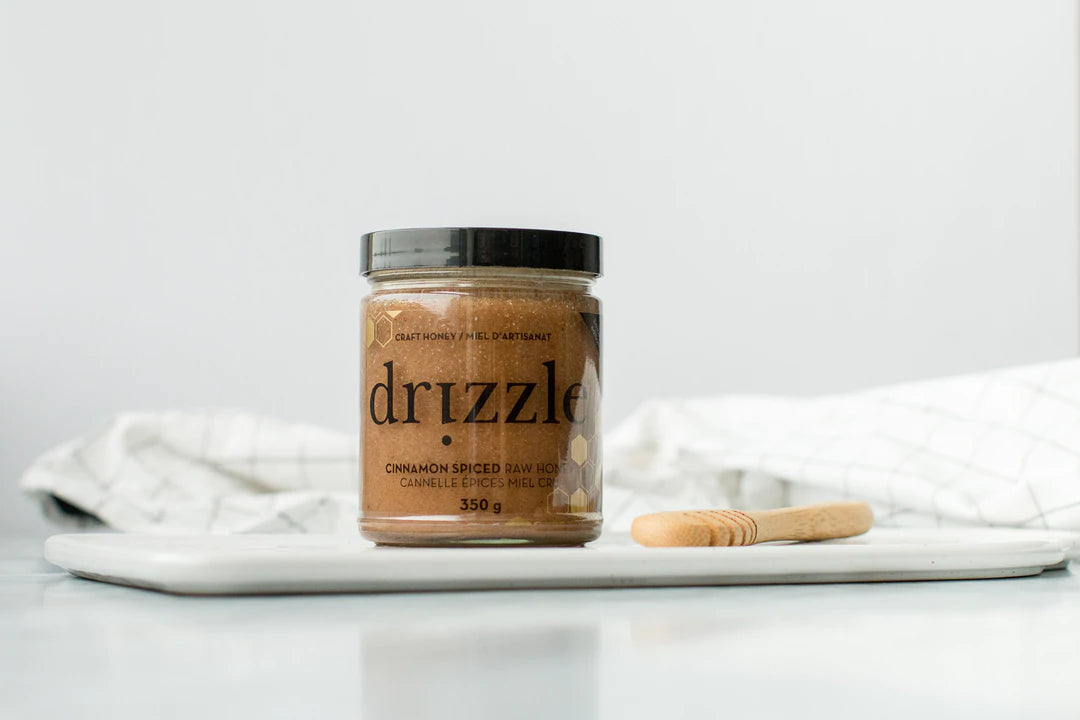 So good in my lattes
I love this honey. It is the perfect sweetener for a latte. Also delicious in oatmeal!
A taste of Rosso at home.
This is an amazing addition to my at home latte's and pour overs since I moved to BC. It pairs beautifully with the Two Wheel, the Basecamp & the Swiss Water Decaf.
Hi Kendra, thanks so much for the review! We're a fan of drizzle honey too :) Glad you're loving pairing it with our coffees.
Biotre bags are made 100% from plant based material.
Both the manufacturing and disposing process is better for the environment.
Composting Biotrē Bags
You can compost the outer lining in a healthy home compost, which will break down within 12 weeks.