AWS Scale
Regular price

Sale price

$75.00
Need something with up to 2kg capacity that's still portable?
Made by American Weigh, these durable scales are small enough to be carried around, but powerful enough to weigh up to 2kg.
You can put your V-60, Chemex or Aeropress straight onto the stainless steel surface of the scales, and weigh your grounds and water all in one place.
We love these scales because they have an easy to read LCD backlit digital display, they look slick, and have a ten-year warranty.
The SC-2KGA scales have an 90 seconds auto shut-off when running on the battery.
These scales are hugely popular with both baristas and home coffee drinkers who want accuracy when brewing.
Shipping

Once your order is received, it will be processed and shipped in 1-3 days.

Free delivery in Calgary for orders over $20. (in city limits)
Free delivery across Canada & the US for orders over $75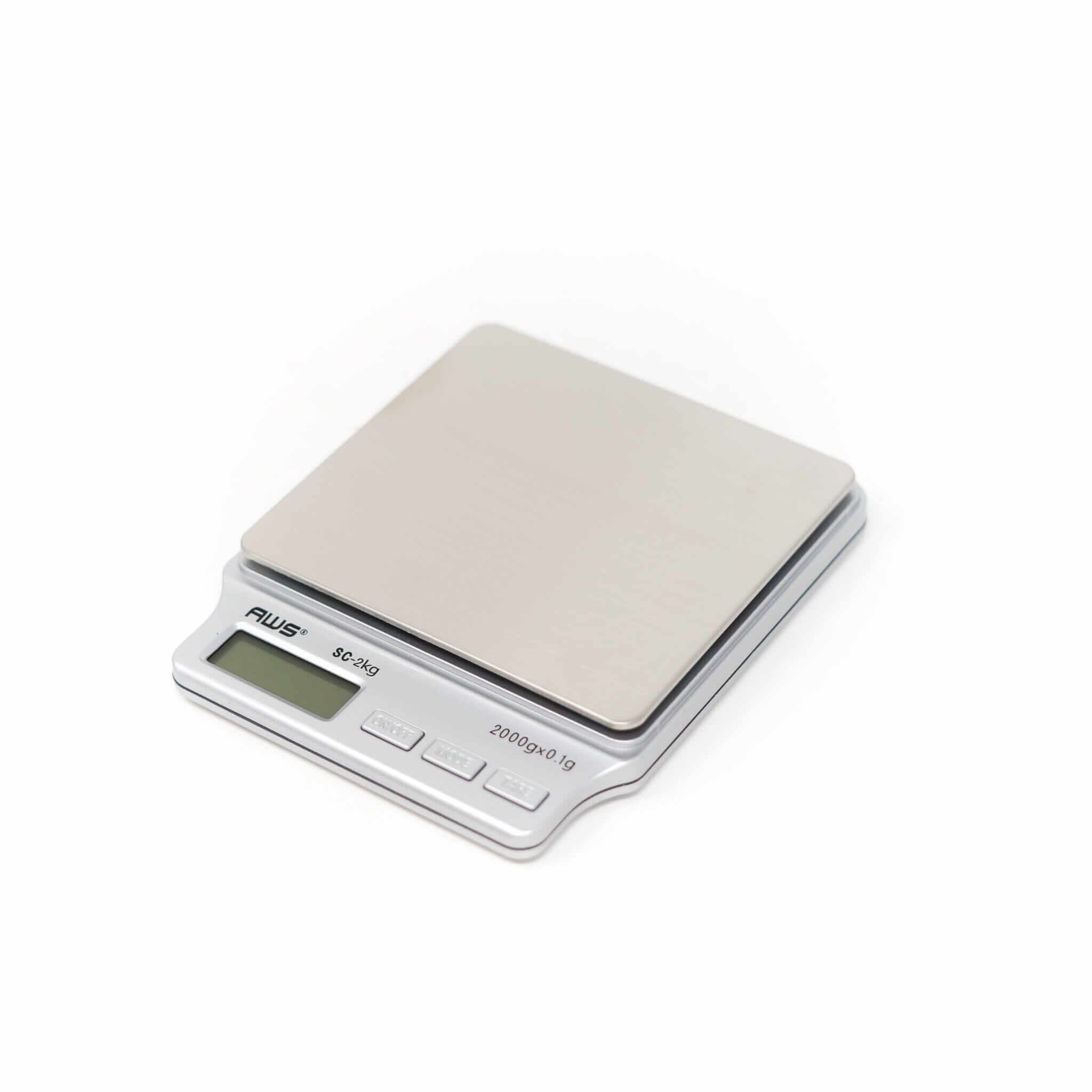 Accurate But Does Not Last
The scale is dead accurate and functions well with multiple unit of measurement settings, including penny weight. However, do not expect it to last. I have, to date, purchased 3 units from AWS, 2 battery only and one AC adapter model. None have lasted longer than 18 months but, the battery models less. They function perfectly then fail catastrophically. I now see Rosso has Timemore, a well respected brand. My new scale will be a Timemore as no longer want to keep having to replace AWS scales.
Just a Scale
It is just reasonably priced scale that works. What else can I say. It is accurate and easy to calibrate.
Biotre bags are made 100% from plant based material.
Both the manufacturing and disposing process is better for the environment.
Composting Biotrē Bags
You can compost the outer lining in a healthy home compost, which will break down within 12 weeks.