Clever Dripper
Regular price

Sale price

€22,95
A fool-proof and inexpensive full-immersion method of brewing coffee, this little gem is as familiar as a drip machine. It uses standard #4 filters and is as simple to use as a french press.
The resulting coffee retains much of the delicious body of a french press, but does away with the sediment. The steep-and-release mechanism means that you can accurately control the brewing, and extract the coffee directly into your mug with no mess. And at this price, it's about one of the best value brewers you can find.
Requires a

 

standard #4 filter
Practical Capacity: 500ml (16.9oz)
Heat-resistant, durable and BPA-free Eastman Tritan™ co-polyester
Made in Taiwan
Check out our Clever recipe video below or head over to Rosso Learn
Shipping

Once your order is received, it will be processed and shipped in 1-3 days.

Free delivery in Calgary for orders over $20. (in city limits)
Free delivery across Canada & the US for orders over $75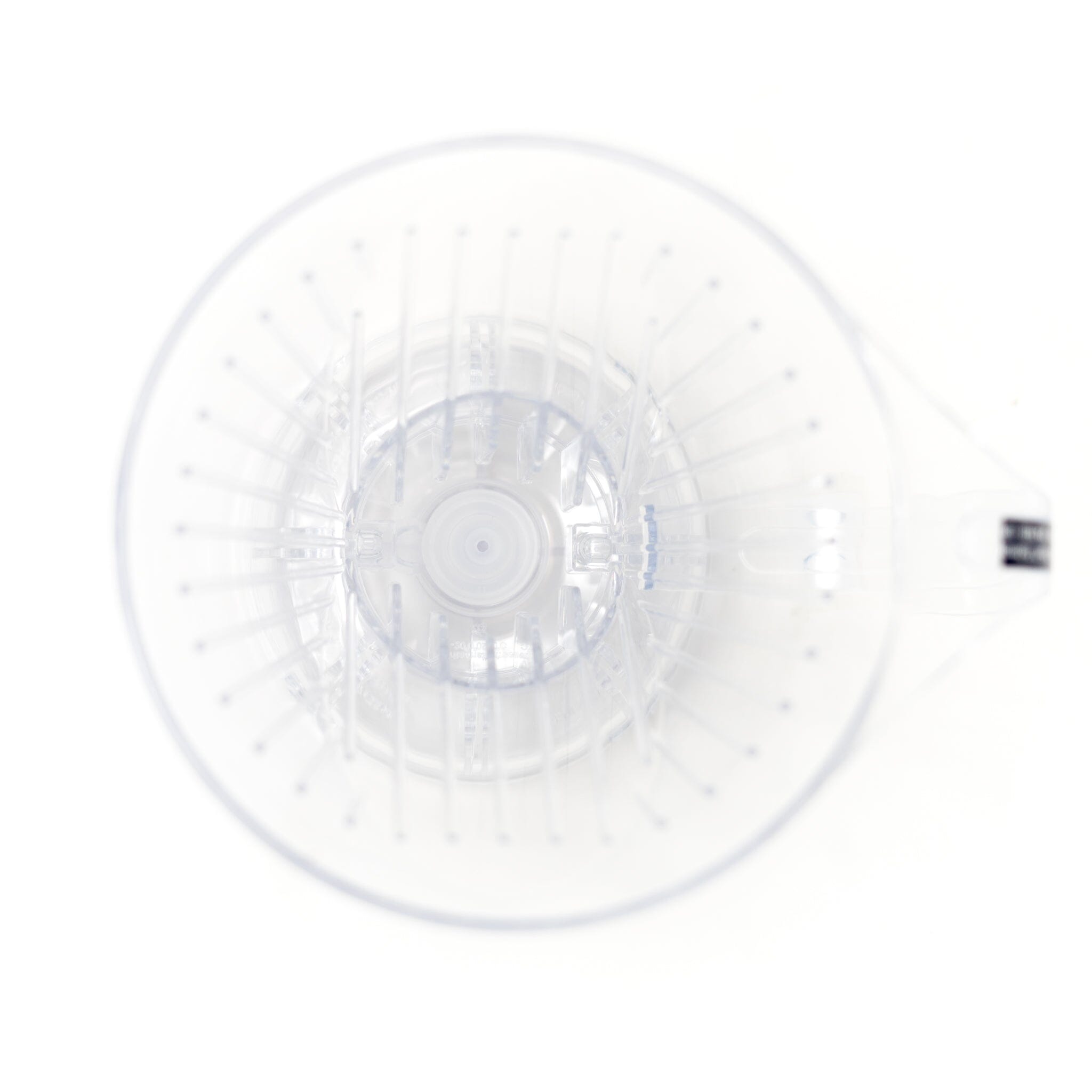 Works like a charm. Good
Works like a charm. Good Value.
Goodbye French Press hello Clever
After using the Clever, I definitely found out that I wasn't really tasting the notes of the coffees I was buying. It takes some time to make a cup of coffee but it is worth the effort for that coffee in the morning.
LOVE the enthusiasm for the Clever! Thanks for taking the time to leave a review :)
Love this thing!
I was a die-hard Aeropress user, but this is just so much better. Incredibly consistent, do easy, fun, and just so good. I couldn't love it more.
This is great, thanks T.O. Happy you're enjoying the Clever! We love the consistency and the ease of use too! Feel free to write us if you need any tips or pointers :)
Great Clever Dripper
I loved the gear. Works well, specially with the filters that come together, tightly fitting the dripper.
Don't have to be clever
This is an amazingly easy and customizable brewing method. As I have played around with the coffee to water ratio, I still get an amazing cup of coffee. Whether it's Rosso's tipping point or another roaster's product, every cup is brewed just right. If you are a newb to brewing or an expert, this is a great option for brewing enough coffee to share with a friend, or extra for a moment of alone time.
Biotre bags are made 100% from plant based material.
Both the manufacturing and disposing process is better for the environment.
Composting Biotrē Bags
You can compost the outer lining in a healthy home compost, which will break down within 12 weeks.